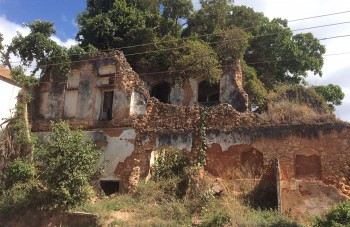 The Swahili coast features a rich tradition of vernacular architecture, centred on the 'stonetowns' that were founded along the Indian Ocean coast from the 11th century onwards. Many still thrive today, and the inhabitants are rightly proud of their heritage, which includes UNESCO World Heritage sites at Kilwa Kisiwani, Songo Mnara, Zanzibar, and Lamu.
However, tourists and residents alike are often unaware of the region's illustrious past and cultural heritage sites are not currently presented to their full potential. There are also many social challenges affecting the conservation and presentation of heritage sites. This network strives to raise awareness of Tanzania's cultural heritage and to bring local communities into that discussion. It will take advantage of existing heritage expertise in Tanzanian universities and continue to build a dialogue between scholars, heritage organisations, and communities. This is planned as a programme of dialogue and training via local collaborators at Pangani (2018) and Kilwa (2019), developing an understanding of local priorities and engaging in outreah activities with multiple regional stakeholders.
Over two summers we will organise workshops that brings together scholars and non-academic stakeholders, where will discuss priorities and challenges for Tanzanian coastal heritage and providing training according to local requirements explored through focus groups. Community groups, including schools, will be incorporated into this training, and encouraged to participate in finding out about the region's past. This approach is designed to foster co-production of knowledge, building on existing understandings to create a vision of the region's history.
Please read about how we manage our intereaction with any participants in this project: About Your Participation--Updated 24-06-19.docx
---

CONCH is funded by the UK Arts & Humanities Research Council (AHRC), through the award of a Research Networking Highlight for International Development grant to Stephanie Wynne Jones (PI), Paul Lane (Co-I) and Elinaza Mjema (Co-I).